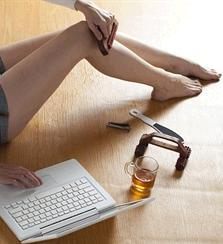 Microsoft has finally embraced the growing popularity of ARM breaking out of the Wintel Lobby. Microsoft has announced Windows 8 Support for ARM across the board – Handheld, Mobile / Laptop / PC etc. WOA devices are still in development Labs but roll-out is certain within the next 3 to 6 months.
However, the bigger news is that Office 15's Word, Excel, PowerPoint and OneNote will be included (nice way of saying bundled) with Windows Over Arm. This is surprising, given that Microsoft is only recently out of the constraints of the antitrust settlement and now it is bundling some of Office with Windows 8. Wow, this is very bold. We would not expect this on the Intel platform because this would be a big antitrust issue, but on ARM where Apple dominates the market, this may be Microsoft's argument for doing a bundle. Whether this is leveraging a monopoly in one market to dominate an adjacent market is a legal question that we expect Apple and the increasingly Evil Company Google to raise.
Apple bundles calendar, contacts, photos, reminders, notes, maps, music and Safari browser, so there is already a precedent for bundling, but not productivity apps, so one could argue that the trend toward incorporation of apps is established. We are not antitrust attorneys, but we would expect some fireworks on this. From a competitive standpoint, the ability to include Word, Excel, PowerPoint and OneNote is significant. How much share this might shift toward Microsoft is unclear, but for some users this is likely to be a consideration for which device to buy. Office 15 will support Kinect as well as Touch thus giving it some advantage in the market.
Microsoft may also be planning for more complete version beyond Word, Excel, PowerPoint and OneNote and with a number of new features, such as social networking with Facebook platform integration for enterprise social networking and workgroup collaboration.
Legacy Apps Support – Existing x86 Windows apps will not run on ARM. Microsoft does not wish to burden the ARM platform with older code which is not architected for better battery life etc, so the disadvantage of WOA will be backward compatibility for apps. Office files will be backward compatible because of the availability of "Office 15" versions of Word, etc. in the desktop mode. This is the only app, along with IE10, that will be in the desktop version, all other apps will need to be Metro apps and come from Microsoft's Application Store.
Finally, Windows Over ARM will support Metro Apps in Desktop Mode. What Say ? Is Microsoft ready to strike from the back and make a killing in the marketplace ?