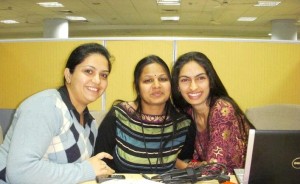 We all know that Tablets are making the PC / Laptops Obsolete. I would like to present a thorough analysis on who are still glued to the Laptop / Netbook and who are currently using and will only use Tablets such as iPad / Samsung Galaxies  and can Microsoft survive the growing Onslaught on its Golden Turf  of Windows and Office Suite ?
The problem that Microsoft faces is how to be both functional to cater to its traditional user base, but also to be cool enough to stop the flood of consumers from Windows to Mac OSX and iOS. I think that Microsoft has achieved this, not just with the Windows 8 OS but with the accompanying program such as Office. I find Windows 8 to have accomplished a rare feat in mastering both keyboard / mouse input as well as touch. Is this enough to stop the defection of users from Microsoft to Apple and Google as Windows 8 is offering dual advantage which consumers can't get it with Apple ?
Which Consumers will Stick to Windows 8 and Office ? Users who create the content prefer keyboard and mouse. Last time there were strong complaints about the new ribbon menus in Microsoft Office but users have now adapted to the same. The initial screen shots that I have seen of Office 15 has given me some confidence that Microsoft has gone to considerable lengths to keep "jarring" to a minimum. Office 15 can present itself differently depending on which UI is running. In metro mode Office 15 presents itself with a very clean minimalist style with a minimized ribbon with key menu items that are hidden till highlighted. Small section of this consumers have started migrating to Mac OS X from Windows which will make all their devices iPhone and iPad from a single vendor and easier access to iCloud.
Which Section of Consumers are Migrating to Tablets ? Content consumers love tablets. This section of consumer market is nearly 50% in size and has no attachment to Office Productivity Suite and they use a computer just to access the internet and communicate online. These I see as the opportunity for iPads / iPhones and Android-based tablets.
This is the problem that Microsoft faces as it must cater to the world of touch and easily available apps without breaking faith with the bedrock of content creators who we already see protesting in the blogs. It is that initial "jarring" that could cause the take-off of Windows 8 to be slower than anticipated. Windows 8 or touch will not become popular in the Enterprise market for some time and hence I think the Windows 8 cycle will all be about the consumers in the first 6 – 12 months.
Microsoft has already said that every copy of WoA will ship with Office 15 bundled in. However, pricing will remain the key factor in this market where consumers now have a wide variety of choice. What say ?