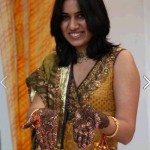 According to the 2011 census, nearly 50% of India's population is in the less than 25 age bracket. With more and more Indians entering the Workforce and stepping into the professional world, a majority of this section is leaning towards online portals for prospective partners. We would like to compare the Top 3 Online Business together controlling more than 90% of the Matrimony market in India.
Shaadi.com (owned by People Interactive group) started off 15 years ago, Info Edge's portal – Jeevansathi.com came into being eight years ago. Bharatmatrimony (market leader and flagship brand of Consim Info) has been in the market for over 10 years too.
While Jeevansathi has around 4.9mn profiles BharatMatrimony with its host of subsidiaries based on "Ethnicity / Caste" and Shaadi.Com have 20 Mn Profiles of prospective brides and Grooms. Considering Same person registering on Multiple sites, we can safely say around 40Mn or 4% of Indians are looking to connect with their soul-mates 🙂
Bharat Matrimony is the leader in this space, with the maximum traffic share nationally, due to the strong inclination to
traditionally match within particular ethnicities, it is possible to create a 'Dominant Leader' in each of the target large ethnic groups. Recognizing this trend, JeevanSaathi has decided to focus largely on ethnic groups in the Western regions of India, as Shaadi is the leader in North India while Bharatmatrimony caters to aspirants in South India.
In the next 8 years, Internet subscribers in India is expected to reach a whopping 600 Mn, so tremendous growth lies ahead for Online Match Making before its attains saturation. Also the sector has very high customer acquisition costs due to Heavy ad spend to keep smaller competitors away who are fragmenting the market.