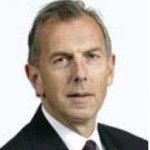 Martin Peiters – CEO, Vodafone India gave some insight into the company's strategy in India.
Is the Wireless Voice Business Saturated in India ?
The industry is reporting 15-16% YoY growth in total minutes (volume). Based on the active subscriber data at 660mn, wireless penetration is at 55%. With a growing youth population, demand for voice continues to remain high. With volume growth, operating leverage kicks in and hence margins would expand. Thus, voice business alone, would drive growth in the medium term.
On Tariff War
Operators realize that at the current level of tariffs, unless one has scale, it is difficult to make money. Thus, it is unlikely that tariff wars will return. But, at the same time, RPMs will remain stable and not rise since there is fair bit of competition in the market.
On M&A in Indian Telecom
M&A activity by top two players is difficult. Thus, consolidation, if at all, has to happen in the middle segment where Idea, RCOM, Tata and Aircel compete. Spectrum sharing rules are stringent. But Vodafone will wait for auctions to acquire more spectrum and it is not in dire need of spectrum currently.
View on regulations and policy
There is a lot of uncertainty with regards to regulations and policy. While the Supreme Court has ordered cancellation of 122 licences, which has to be implemented by the government, Vodafone believes auctions will be conducted only after 10‐11 months. Thus, there is uncertainty for new operators. But, irrespective of policy, Vodafone is focused on operations.
Vodafone and Spectrum Auction
Vodafone will participate in spectrum auctions provided the reserve price make its feasible. A repeat of 3G auction kind of bidding seems unlikely. It would be interested in bidding for all bands of spectrum provided it comes at a reasonable price.
On Data Business
As data services penetration increases, that will add to overall growth. Thus, India remains a growth market and is nowhere near saturation. Why we prefer Voice over 3G Data in India now ?
Is Mukesh Ambani's Reliance Infotel Broadband a Threat ?
The telecom sector is intensely competitive. Several operators have waged tariff wars, yet Vodafone has done well. If 700Mhz band of spectrum is auctioned for providing BWA services, that will be superior to the 2.3Ghz provided to operators including Reliance Industries in the previous BWA auction.