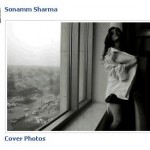 Vodafone India derives 13% of revenue from non‐voice services including 5% from SMS and 8% from data services. It currently has 33mn data subscribers with an average ARPU of INR75.
Data usage by its 2G customers is currently on the rise. Regarding the 3mn 3G customers after about a year of launch, Vodafone expects 3G to take off only when there is enough spectrum left after catering to voice services demand. The 2G Telecom Spectrum Scam under questionable governance of Dr. Manmohan Singh has brought the Spectrum Allocation to halt as the Honorable Supreme Court of India is now the caretaker.
Comparison on Why Voice is Better than Serving 3G Wireless Data
Vodafone Post-Paid customers have an ARPU of Rs 542 with 994 Minuteso f Usage Every Month thus translating a Revenue Per minute of Rs 0.55 for the Company. Now take for instance the 3G Data Tariff of Rs 650 / GB which translates to mere Rs 0.65 / MB of Data. Thus, data consumption offered is high for nearly the same amount compared to voice minutes on offer. The operator earns Rs 0.55 per minute from a voice customer and only Rs 0.65 per MB of 3G data carried on High-speed Wireless Network.
Vodafone's Strategy for Data: Though the company offers 2G Data Packs at Rs 99, Vodafone is doubtful of 3G data tariffs getting cheaper unless more spectrum is allotted. It believes that till such time operators have to choose between voice and data, it would prefer the former. It believes data will only be pushed by operators when they have spare capacity as revenue will then bring in higher incremental margins.
But the Bigger Question is Can Vodafone Really Afford to Lose the Data Loving Consumer in "A" category circles of India ?