SolveMedia has solved an interesting problem – CAPTCHA with a twist of Advertisement. The innovations is certainly a Great Idea for the rapidly ggrwoing online world.
What Can you Achieve with CAPTCHA Advertising – If you talk to any Online advertiser, mostly from consumer durables or fast moving consumer goods company, they are not only interested in building brands but Brand Recall metrics is much more important for them. Solvemedia's CAPTCHA Advertising not only help companies Display Ads but also engages consumer[100% of Visitors] by typing the Brand's Tagline or something related to the Brand. This engagement gets retained in Human Brain and thus higher recall power of Brands.
For example, in the Image below, Online Surfer maybe asked to identify the Brand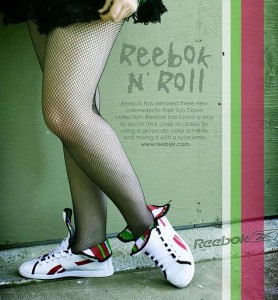 Why Google / Facebook Should Acquire SolveMedia? Since the Patent for innovation will definitely goto SolveMedia, Google / Facebook have the geographical reach to attract local brands from far East to the West and thus can get context related Advertising inventory which is not possible by SolveMedia. Also not to forget Google's power of Algorithms to weed out Spammers 🙂 With CAPTCHA based Ad tool, Google / Facebook can command better premium for small spot display ads as they engage consumers.
When will such Innovations happen in the Indian market ?