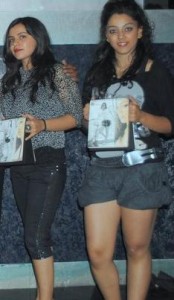 Nobody understands Businesses / Enterprise IT as Microsoft does and one of the key components of all its products being released is Cloud & Collaborated work support. Office 2013 will offer full integration with SkyDrive allowing content to be available via the cloud and synched across devices. In addition, personalized settings for Office applications will roam with the user as well.
For the first time, Microsoft is trying Office on Demand – a virtualized full instance of Office to be streamed to a PC if a user is away from one of their normal systems. Microsoft is positioning Office as a cloud service, and part of this Microsoft will be offering Office 2013 through a subscription model across several SKUs ranging from stater home / student usage to small businesses to larger enterprises.
Microsoft Office Home and Student 2013 RT [RunTime], which contains Word, Excel, PowerPoint and OneNote applications, will be bundled with Windows RT for ARM-based Windows 8 devices. This implies that this version of the software will be ready in time for when Windows 8 ships in October.
The subscription service will be sold under the Office 365 banner and are as below,
Office 365 Home Premium – Meant for consumers and home usage. The service allows for native versions of Office 2013 to be installed on up to 5 devices, as well as an incremental 20GB of SkyDrive storage, and 60 minutes per month of Skype that can be used to dial land-lines as well as mobile phones. The native installs will also cover the Mac version of the software.
Office 365 Small Business Premium Targeted at Small & Medium Enterprises. In addition to what is
offered with Home Premium, the version also offers business-grade email, shared calendars, website tools and High Definition web conferencing.
Office 365 ProPlus The ProPlus account is designed for enterprise customers requiring advanced business capabilities and tools for the cloud in addition to what is already embedded with Office 365 Small Business Premium package. Initial reports indicate subscription allows for 25 users.
Office 365 Enterprise The offering includes ProPlus along with additional enterprise functionality although without the user restriction.
We think that Microsoft is at an advantage with the subscription model as this will help in reducing piracy, which is high for Office. In addition, the shift in direction to collaboration, the cloud, and communications will surprise many users who will find that Office is responsive to emerging new market development may help seed the market with a lower cost to enter product and thereby increase attach, as well as provide up-selling opportunities.