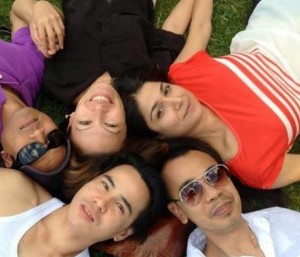 Microsoft unveiled the new Microsoft Office 2013. The core Office products have been refreshed, as well as adding new Metro applications for OneNote and Lync. Microsoft is also refreshing Office Servers (Exchange, Sharepoint, Lync), as well as Office Web Apps, along with a new version of Office for Windows Phone (no discussion of availability on iOS for the iPad). Lets have a look at what's new in Microsoft Office 2013.
Microsoft Word 2013
The updated Word 2013 runs in the desktop mode, although the user interface has been re-worked and optimized for touch-based input. Word 2013 takes advantage of pinch and zoom to manipulate documents and objects. A 'reader' mode is incorporated that enables a better experience to review documents as well as view and editing of PDF documents. Greater collaboration, comments, and sharing functionalists have also been built into the new release.
Microsoft Excel 2013
As with Word, the updated Excel 2013 runs in the desktop mode, although the user interface has been made to be friendly for touch-based or stylus input. Greater data manipulation tools have been implemented, as well as quick charting, and file sharing capabilities with SkyDrive, Sharepoint, and other social networks like Facebook. The new version also allows users to collaborate and present documents online via Lync.
Microsoft PowerPoint 2013
Like Word and Excel, PowerPoint resides in the desktop mode, although has been optimized for touch input and presentation modes on tablet devices. The new version of the software incorporates a new "Presenter View," which only the presenter sees and adds additional functionality around presentations. As with the rest of the core Office suite, simplified sharing and coauthoring have been enhanced.
Microsoft OneNote & Outlook 2013
Microsoft has refreshed the desktop version of OneNote (OneNote 2013) as well as provided a 'metro' version of the note-taking tool (OneNote RT). The metro version incorporates a 'radial wheel' that allows for better touch experience in terms of editing notes.
Outlook 2013 works in the desktop mode and has been re-designed to better enable touch input. The new version of Outlook incorporates People Cards for a more social aspect, as well as integration with Yammer, Facebook, LinkedIn and other social networks.
To conclude, we believe that the release is very ambitious in scope, going beyond incremental new features to Word and Excel, to encompass a greater platform shift around the cloud, collaboration, and touch-based devices and user experiences along with Windows 8.