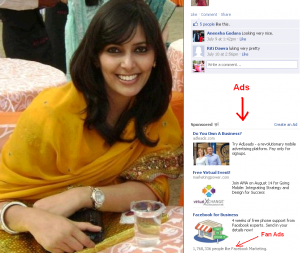 Facebook offers users reach and engagement like no other internet company and its users spend 370 minutes per month on the site, more than 2x the nearest site, YouTube at about 180 minutes per month. The question is how and when will they be able to improve and re-accelerate their overall ad growth trajectory?
What are the Challenges for Facebook Advertising Business – Facebook faces 3 main issues, 1) the low click-through rates, 2) the currently low advertising ROI, and 3) the mobile monetization limitations. Mobile is not going to be a multi-quarter or multi-month issue; it's a multi-year issue, and dollars take time to move.
Advertisers tell us that Facebook continues experimenting monthly, if not weekly, with advertising units and ways to improve monetization on the site. In addition, when you have a base of 900 million people and growing, one change can make a big difference. The punch line is, we think charging for branded pages is one change that would dramatically increase this company's power. There are 16,000 brands that have pages on Facebook that regularly interact with their fans through viral and earned marketing. The biggest is Coca-Cola, with 42 million fans, followed by Disney with 36 million fans.
What Happens if Facebook Decides to Charge Brand Pages with over 1 Million Followers on Facebook ?
We look at the impact of Facebook changing their monetization strategy by charging its largest brands, which we define as the 450 brands with one million-plus fans, for branded pages on Facebook [The Image on the Left Shows Screenshot of Facebook for Business being liked by 1.78 Mn Fans]. In effect, we are asking what happens if Facebook starts to monetize all this earned media and viral marketing on the Facebook platform that they currently don't make any money ? By charging just $1.0 per Fan, Facebook will make $1.7 Bn in Revenue this year. This change would be seamless as well, as it would not interrupt or disrupt the core social experience at all because users are very used to getting blog posts and wall posts from their brand as they do right now.
Why is Facebook Postponing Interactive Ad Units ?
The opportunity for more interactive ad units on a network like facebook is tremendous. Better ad units means more interactive ad units, homepage takeovers, videos, and interactive advertising that naturally has more engagement and higher CPMs. But the risk is that this could obfuscate the users core social experience – it could become filled with flying Coke bottles and cars, disrupting users' communications and social interactions. However, facebook is going ahead with Big Ads on Logout screen.
The biggest risk in the Facebook saga is slowing user growth and engagement. That's why it's going to be very important to watch these user trends and these engagement trends very closely, on desktop and mobile.