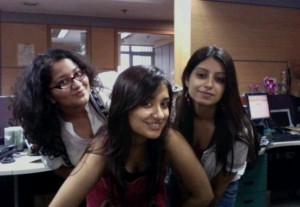 Telecom Analysts data suggests that 2.3 GHz band are poor and somewhere in the range of 300m. This raises questions over the quality of coverage for LTE players, particularly those having spectrum only in the 2.3 GHz band and across India. The poor coverage characteristics of the spectrum suggest that pure play 4G player may need to add more spectrum in due course, particularly for coverage.
Reliance Infotel's 4G BWA LTE rollout faces ecosystem challenges as well. India has traditionally been a late adopter of technology, as it has less purchasing power than other countries. With voice taking seven years to achieve mass penetration and 3G failing to achieve critical mass 5 Quarters after launch, we believe the market is not Economicallyy ready for 4G LTE Broadband in India.
700MHz [Lower Band Spectrum] and 2.3GHz for Wireless Broadband – Poor coverage of 2.3Ghz frequency band suggests that operators need to combine this spectrum with some low MHz spectrum to create a sustainable data business. We believe over time FD-LTE, which is deployed in the 700 MHz frequency band, will be deployed for coverage and and capacity via the 2.3 GHz band.
What are the Options for Pure LTE 4G BWA Players like Reliance / Tikona ?
The Forthcoming Spectrum Auction in 1,800 MHz is unlikely to be adequate for pure play LTE 4G players and may need to obtain spectrum, which is lower MHz spectrum and as such, the preference is likely to be for 900/700 MHz. The spectrum re-farming in the 900 MHz band may be positive for pure 4G players as it may allow them to get access to spectrum in the low MHz band. However, the re-farming initiative will see litigation, in our view, if the government pursues it and the outcome of the dispute cannot be predicated.
Another open option is partial spectrum re-farming. Furthermore, obtaining this spectrum will not be cheap. (Based on the TRAI recommendations obtaining 5 MHz of 900 MHz would cost at least USD6.6bn.) To sum up, the 900 MHz option will be tricky, in our view, as this spectrum may take several years before it is made available for auction.
Procuring 700 MHz is the ideal solution for pure play 4G players, such as Reliance Infotel Broadband. When the spectrum is put on the block, there will be at least two players competing in the FD-LTE space. We believe with no incremental slots available in 3G, spectrum in 700 MHz will be the key driver of broad-based data growth in India. However, Idea and Vodafone which have just taken the leap into Wireless Data Market will bid aggressively along with Airtel making it a lot difficult for Pure Play LTE Players like Augere, Reliance and Tikona.