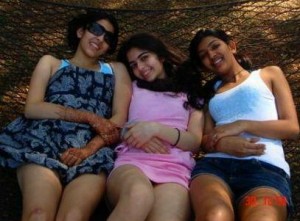 Indian Wireless incumbent operators' Revenue Per Minute – RPM continues to remain under pressure for incumbent operators primarily led by Airtel's continued competitive stance to arrest its market share decline.
The pressure on RPM is mainly due to free minutes being introduced through new packages/ promos. Some of the margin gains of the previous quarters could be given back due to higher competition. In addition to falling tariffs, we have also highlighted rising channel costs recently. Although incumbents have increased distribution commissions in select circles, we do not expect any material impact on margins due to this as the commission increase is non-linear and awarding distributors more based on churn reduction.
As operators like Idea / Vodafone are responding by launching counter promos/packages we expect RPM for incumbents to remain under pressure in this quarter. However as of now, we are not seeing any material headline tariff decline (slight decline in selective circles).
What are new Operators like Uninor Upto ?
The tariff aggression of new and small operators continues to decline given the – overhang of potential huge regulatory payment on spectrum and more aggressive stance by incumbents impacting their business momentum. Adding to their woes is no visibility on if they will remain in business after the 2G auction. Smaller operators are selectively focusing on circles where they would like to regain their lost license. Indeed this is visible from subscribers net adds in these circles.
Is Falling RPM translating into Higher Minutes of Usage ?
Cellular MOU growth in Q1-FY2013 is not as strong as last quarter given – the high base effect and slight slowdown in minutes given the slower economic growth.
Finally, 3G tariffs were reduced sharply (70%+) during the quarter – to a level which we believe leaves little room for further cuts. It would be interesting to see the initial customer response to these cuts. We expect the big & Bold moves from Telcos, only after the Spectrum Pricing is revealed by the Government.