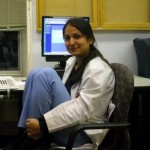 MindTree intends to launch smart phones on Android-OS platform with an ASP of US$300+ by Nov-Dec 2010, which will be sold on white-labeled basis to telecom service providers globally. Jankiraman, Head- R&D Services of MindTree discussed the company's Product Strategy. Here is an excerpt,
MindTree's product focus will be on the high-end market on account of (a) large replacement market, (b) shift in customer buying behavior towards high-end smart phones, and (c) increasing 3G adoption across the world.
Total investment of US$10-11 mn primarily comprises (a) people costs across development, user interface/experience and sales, (b) material costs (prototype manufacturing) and royalty towards using certain phone components/IP and (c) marketing costs.
MindTree will be responsible for all the facets of the smart phone. MindTree will undertake the industrial design (capability acquired courtesy Kyocera wireless acquisition), integration of chipset, developing of user interface on top of the Android platform, testing of phone of different carrier networks and certifications. Physical manufacturing of the phone will be done by a Chinese OEM. Processing capability of the chipset will be one of the best in industry.
MindTree will offer the phone on white-labeled basis to TSPs at defined gross margin that will enable the company to earn reasonable return on investment.
MindTree claims competitive advantage on account of strong R&D capabilities with prior experience on developing various components of mobile phones and Kyocera acquisition  providing industrial design capability and understanding of supply-chain.
In our opinion, the budget of US$10-11 mn appears small and the company has no prior track record. But we appreciate the company's big move and wait for how the product spans out.