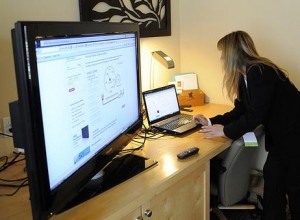 The Indian Telecommunications Minister stated that three of the four issues holding back the 4G 700 MHz auctions have been resolved. The minster thinks that this band may raise more revenues than the 3G auction.
However, we differ from this opinion because getting a 4G license is not a necessity for incumbent Telecom Operators (operators risked losing their 2G revenues if they did not get 3G license leading to an overbidding in 3G auctions). Also post 3G auctions operators are highly geared thus reducing their ability to bid aggressively. We also remain unsure if the targeted auction will occur this year as the spectrum is yet to be vacated.
The 700 MHz ecosystem (particularly on handset front) yet to fully develop, the potential for this technology to be a "mass market" technology in an emerging market like India is relatively low and would likely serve the niche high-end market. Hence, operators are unlikely to aggressively bid.
With spectrum being delinked from license and spectrum expected to come for renewal every 10 years (or 20 years), the interest from operators to aggressively bid will be very low.
The Possibility of a new operator bidding for 4G is low. Since the margins of a data-only operator are low and competing with established operators when tariffs are relatively low makes this business proposition less viable.
Better Business Case for FD-LTE Than TD-LTE:
700 MHz spectrum is more efficient spectrum than 2.3 GHz (existing TD-LTE band) and thus would require lower capex / opex to cover a similar footprint.

The ecosystem on 700 MHz FD-LTE is much more mature than 2.3 GHz TD LTE as we already have Verizon in US offering LTE on that band. We therefore believe that any operator with 700 MHz spectrum is better positioned from a technology perspective to offer high speed 4G offerings.
In our opinion, among existing telcos, interested operators to bid for this spectrum are Airtel, Vodafone and Idea as they have relatively better cash-flows and can use 4G to complement its existing 3G Data business by focusing on tablets / dongles on LTE, and using LTE as a backhaul to transfer traffic load.