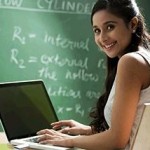 Airtel and other old telecom players Idea / Vodafone have embarked on a strategy to push under-utilized 3G networks. They are probably pulling a business strategy leaf out of developed markets where there is no disparity between EDGE and 3G-based data pricing.
One interesting thing we observed is 2.5G (EDGE) data uptake has started to gain traction given the increased subscriber awareness due to heavy 3G promotion. One key reason behind this could be the disparity between per MB rates on EDGE vs 3G. The company has been trying to wean away subscribers from 3G by reducing the perceived gap i.e. they first slashed 3G rates by 50% and followed it up by increasing EDGE rates by 100%. The operators will need to further reduce this arbitrage to help 3G gain traction, in our opinion.
Airtel 3G active users is at 27% of the total subscriber base and it witnesses a 100% m-o-m increase in dongle sales. Feature phones with browser capability will be the key to success. Smartphones will likely take a while to take off due to pricing issues. The company claims that in the best case, smartphone sales won't exceed 10% of the overall handset sales in the next two years.
India's internet penetration is already decent with 112m users – 88m in the top 25 cities. The top eight cities account for 40% of the total internet usage. The challenge is to try and shift some of these to 3G.
3G / EDGE Data Bill Shock One of the Biggest barrier's is 25-35% of the data bills get challenged worldwide. The company is investing in technology to prevent bill shocks by guaranteeing upper limit of the bill which can be pre-decided by the subscriber.
Do you think Airtel will manage to get more subscribers with this strategy ?