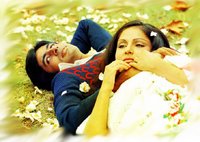 Their are lot of operators offering Ringtones, Picture Messages, Wall Papers etc for your Mobile. Ananad Bazaar Patrika is planning to distribute Bollywood and other sought after Video content for Mobile phone. So you will very soon be able to view Amitabh in Kabhi Kabhi on your cell phone 🙂
You may recall that we earlier reported that Airtel will launch Mobile TV on 2G networks instead of waiting for 3G and also their Star TV clips already available for your Mobile.
"At present, the e-marketplace does not contribute significantly to our overall turnover, but we have plans to make it a popular brand nationally. Providing video content appears more interesting to us and we are in the process of developing it" said Sinha of ABP.
Any media business is dependent to the extent of 60% on advertising.