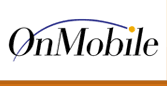 Asia is a hub for Independent Software Vendors (ISVs) in the mobile space. Today we have around 120 ISVs targeting the Indian space aiming to get a pie of the Rs4,200 crores Mobile Value Added Services Market. Some of the most prominent ISVs in India are as follows.
Astute Systems
Focus Areas: Mobile Content Development.
Applications: Games, Spiritual & Devotional Applications, Utility applications, Business & Financial, BSE Portfolio Tracker as well as Wallpapers, Ringtones, Videos and Themes. Developing IT products, games and applications for stock exchanges and for Corporates
Cellebrum
Focus areas: VAS solutions across platforms like SMS, IVRS, ASR, TTS, WAP, GPRS, USSD. Expertise in the fields of roaming solutions, call processing, protocols and specifications.
Applications: Developed and deployed product offerings on the IVRS platform. The bouquet of services spans across the information, communication and entertainment domain and includes music, gaming, downloads and utility services. The product line includes background music, Pay-4-Me, select caller list, missed call alert, international call back, voice mail system, caller ring back tone. In addition to this SMS gateway, Web2Mobile SMS, SMS 6300, global number solution, roaming solutions are also currently being offered.
Elitecore
Focus areas: Billing solutions that can deliver FMC and data-voice convergence. Driving modularization of Crestel Convergent Billing platform to ensure greater flexibility to providers in solution choice.
Hellosoft
Focus areas: The company enables mass deployment of multi-mode wireline and wireless devices by providing optimized RISC-based VoIP products with voice quality, QoS, and call switching y designed for next generation end-points.
Applications: Next generation multi-mode mobile handsets, PDAs, IP phones, and ATAs.
Infozech
Focus areas: Focuses on real time transaction processing in transaction critical applications.
Applications: Venturing into the personalized voice solutions space, complementing mobile enabled applications.
Mars
Focus areas: ERP/CRM space includes consulting on packaged applications, development/support and infrastructure management services.
Applications: Voice and data networking (VoIP and unified communications) and business productivity improvement solutions using ERP and CRM packages.
mlogica
Focus areas: Mobile database applications, RFID, GPS, tracking systems, order processing and home-land security.
Applications: Emergency information systems, tracking system for hunting down terrorists and criminals using RFID and GPS, RFID and biometric based intelligence management systems, PDA solutions for healthcare organizations and security databases
OnMobile
Focus Areas: VAS, mobile content distribution, one to one direct marketer on mobiles and m-commerce enabler. Spinoff of Infosys Technologies Limited.
Applications: The current suite of multimodal VAS offered include ring back tones, voice portal & WAP, corporate value added services, m-commerce services, media portals and interactive TV programming, in-call network solutions, and customer care-using speech recognition to automate routine call center interactions.
Roamware
Focus areas: Provides value-added voice and data roaming, and voice and messaging solutions.
Applications: Proprietary platform 'Roamware Service Delivery System', using open standards enables integration of multiple mobile applications. Apart from this other products include traffic redirection, signaling relay, optimizer product, virtual home environment, SMS VAS, enhanced messaging products, roaming gateway and network monitoring products.
Tags: Mobile India , ISV+India , Mobile Software