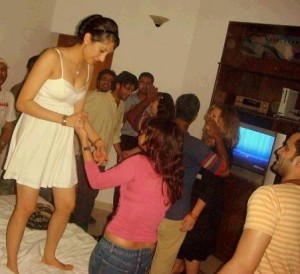 NPD Group research has revealed that 45% of viewers in the US use Internet connected HDTV sets more frequently compared to personal computers to view premium as well as free streaming content from the Internet.
In the new era of hyper-competitive Web and Communications, companies are battling to deliver their service offerings across multiple devices in order to derive multiple revenue streams. They do that by delivering a commonality of services across multiple technology platforms and their related devices. So is Smart TV the first stop in the Convergence era ?
Technology has began to overlap from various corners with intense competition in features and functionality. The value proposition becomes blurred and the value begins to migrate faster and deeper into the silicon (semiconductor IC chips) rather than the devices. The semiconductor chips within TVs begin with IP Connectivity and now are ready to take on the strong>graphics and processing capabilities that are required to run everything from streaming video to HTML5 browsers, casual games and eventually high-end native games. The value proposition for network operators that are today building out Internet Protocol (IP) based converged networks to leverage both over-the-top and even user generated applications.
The popularity of PCs has come down to 31% from 48% in 2011 for watching streaming content. The change in customer preference can be attributed to higher penetration of Smart TVs as NPD data reveals that about 10% of US families own at least one Smart TV which is capable of accessing content and apps such as Hulu Plus(12%) or Netflix(40%)
What will happen to peripherals used to connect to IPTV?
Its true that apart from Smart TVs, a growing number of consumers are using PlayStation 3 or set-top boxes to access web based content. However, we believe that in the medium to longer term peripheral devices such as game-consoles, set-top boxes or Blu-ray players will become marginalized as 20% of households with a connected TV set no longer use these devices for connecting to the web anymore.
Globally, televisions with Internet connectivity accounted for 27% of total television shipments during Q1-2012. Japan reported the highest penetration (46%) and India is yet to make its appearance in the list as Union Minister of IT & Communications Mr. Kapil Sibal is on an extended vacation from work, defending Scams of his Political Party or Partying with Industrialists in Mumbai.