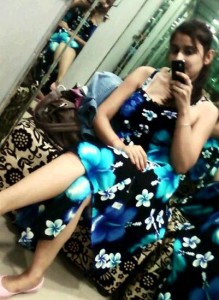 MTS Sistema Teleservices has introduced a new feature mAd that enables its subscribers to make free calls after watching an Ad. Yes you've read that right. However, this is currently only available for Android enabled handsets like Samsung Galaxy Y, Samsung Galaxy Ace Duos CDMA and MTS MTag series of handsets. So essentially it is an App through which you view the Ad using CDMA EVDO connection [of-course that data transfer is also free] and then place the call using the underlying CDMA network of MTS.
How to Activate and use MTS mAd Free Calling ?
Send a SMS FREE to 55559 [toll free number]. In response you will get a SMS with URL to download the Android App.
You install the the Downloaded mAd App. A Small Demo Video will walk you through this innovative service
When you'd like to make a call, a pop up will ask the customer for a "Free Call" or "Paid Call"
If User selects free call, seamless video ad will play for 20-30 seconds and then the call will be connected.
For every Video Ad watched, you get free 60 seconds of local calling credit confirmed via SMS. Your call may last longer than 60 seconds though and will not be interrupted.

The fair usage limit on the number of calls per day currently is set at 4
This is another service which will cannibalize the Web Display Advertising in a big way if the they can come out with an analytics to measure the RoI and effectiveness of Advertising on this Platform through which one can actually reach the masses including rmote corners of India.