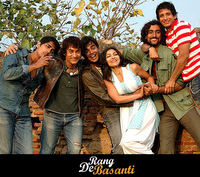 Gone are the days of driving in frustration to your Video store and fighting with Videowalla that the VCD/DVD didn't play on your player and demanding a different disc which he won't have and will try to sell you duplicate printed VHS. Thanks to corporatization and organization of media and entertainment space. Enter, Madhouse (www.madhouse.in) serving consumers in Chandigrah, Delhi, Noida and surrounding areas with rapid expansion plans for the next two quarters.
Madhouse is thinking big in the media and entertainment space as they will not only rent you movies, but also games, music and audio books. Madhouse also intends to sell Movies. Madhouse is banking on high quality DVDs for ultimate entertainment experience, which the Indian consumer has been deprived for long time. If you ever watch a movie being played by an original DVD on your Flat Screen or 60 inch Plasma with Bose or other Home Theater system, I am sure you will never rent a VCD or BUY those cheap DVDs with 3 Movies recorded on a single DVD diluting the quality of music and picture.
Madhouse has waived account opening charges and competes with SeventyMM. Madhouse is open for subscription by invitation only. However, since you are reading this, you are a lucky soul. You can sign up with Madhouse now and avail 10% off as well. You will need a subscription code, which is "goBroadband".
If you have already tried Madhouse, kindly share your experience.