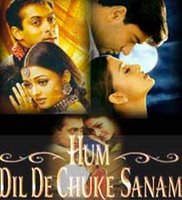 With rising disposable income and pathetic city infrastructure, not all Bangaloreans want to enjoy their weekend in the new multiplex cinema halls. Realizing this, the NetFlix model of online DVD rental has been introduced in India by SeventyMM and CatchFlix. Both companies offer door delivery and pick-up service.
SeventyMM is operational in the cities of Bangalore and Delhi and has huge collection of DVDs as well as VCDs. It also doesn't charge any late fees so that you can keep the movies as long as you want. Also, you are a movie buff, you can rent unlimited DVDs or VCDs for just Rs549 a month and can hold 2 movies at a time.
CatchFlix still in Beta also operates on the model of SeventyMM. CatchFlix is operational in the cities of Bangalore, Chennai and Hyderabad. However, some of the shortcomings compared to SeventyMM are, CatchFlix charges a flat fees of Rs99 per DVD for 3 days. Good for folks who want to watch just one or two movies in a month.
Have a Nice and Happy Extended Weekend!!!