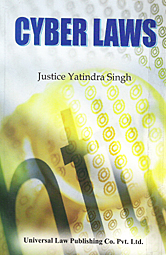 We have already seen in a recent survey that Web / Cyber life is a new way of living our digital life and there is no going back as silicon valley continues to innovate and help people communicate and entertain online.
The Government of India has decided to plug all the loopholes that exist in Information Technology Act 2006 to ensure Cyber World be a safe place [Government talks really really Big, when someone calls the CyberCrime Cell in Bangalore, they ignore]
According to the new amendments, "online grooming" will be a criminal offense. They also propose to include in the same amendment that sharing of information about Po*n as a criminal offense. So this means that the promoters of BharatStudent.com who spam by hosting Po*n and Adu*t content are in great danger.
Laws are written and loopholes plugged, but who will enforce them and enact upon complaints ?