Here is a review of of Top 5 Digital Cameras to capture those splendid moments with family and friends this Holiday season.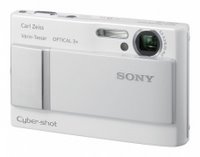 The Slim and Sexy Cybershot T10 is a 7.2 MegaPixel camera with 3x Optical Zoom. It is also equipped for video shooting at a resolution of 640*480 and 30FPS. Can also record sound and costs Rs 21,000. Its a truly marvellous camera from Sony.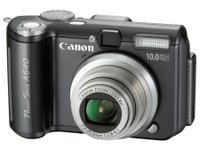 PowerShot A640 is a great compact camera. It offers manual exposure controls (shutter speed, aperture size) and manual zoom control, which may not be the most convenient to use, but is still a great value-add. The A640 is definitely not the smallest or the sleekest of the compact cameras, but it sports an extremely useful tilt-n-swivel screen and gives results make that extra bulk worth it. A street price of Rs. 18,500 for a 10 megapixel makes it totally worth it.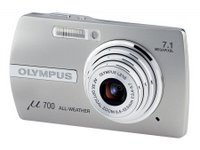 The all-weather Olympus µ (mju) 700, which is not only weatherproof, but also looks great. With a good 7.1 megapixel resolution under the hood, and an ultra compact dust/water/scratch resistant ultra-compact body outside, and a price tag of only Rs. 13,000 (retail price) the 700 makes a pretty good buy for all purposes.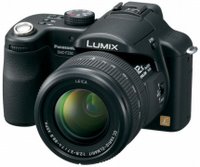 Tthe Panasonic FZ50 may look like an SLR, but it does come pretty close. Cameras like the FZ50 are a bridge between manual and D-SLRs— a camera that boasts functions similar to an SLR, like manual focus, zoom, manual exposure, but comes with a single fixed lens.
With 10 megapixel native shooting resolution, a whopping 12x (35mm – 450mm) optical zoom and a tilt and swivel LCD screen, the FZ50 is a great choice for an amateur photographer looking for a camera with all the functionality and without the fuss of lens replacement and CCD noise. However, at a suggested retail price of Rs. 37,000 it looks bit expensive.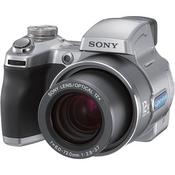 The H1 is Sony's first foray into compact, big zoom image-stabilized cameras. As well as a huge 12x optical zoom the H1 is a real treasure chest of photographic control, offering a wealth of automatic, semi automatic and manual exposure modes, a big 2.5″ screen and captures VGA/30fps movies in space-efficient MPEG format. Full photographic control with Real Imaging Processor & 14-bit DXP A/D Conversion and Optional wide and tele lens converters. Sugegsted retail price is Rs27,000 in Mumbai.
Also you might want to check out the Top 5 Laptops and Top 5 Mobile Phone gift ideas for this holiday season.