Unlike the popularity of iPods or Tablet PCs in the west, mobile phones are the most popular and sought after devices in India. We are presenting reviews of top 5 cell phone gift ideas for this Holiday Season. None of the Samsung or LG phones made to our list since they don't pack with featuers that Nokia, Sony or Motorola are packed in the same price range. Samsung SGH-P310 is a good one but currently unavailable in India.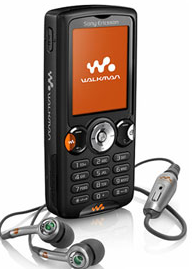 The one to your left is the Sony Ericsson W810i. The W810i Walkman is a powerful DTS music player with everything you need for a mobile music lifestyle. A digital music player, FM radio, music management software and accessories to make music listening pure pleasure. It has all the features like Bluetooth, MMS, Video Capture except wi-fi. Comes with a 512 MB meory card which can be exchanged for a 2GB card for an additional Rs4,000 taking the total cost ogf the phone to Rs20,000. Truly a Sony Product.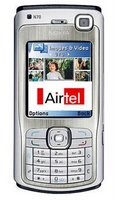 The Nokia N70 is the most sought after phone in high end models. Though not available in Black like the N72, this phone has several advantages over N72, the most important being the 3G phone. If you want to wait for few more days, then you will have an enhanced version of Nokia N70 known as Nokia N70 Music edition, which will come with 1GB memory and also has the sexy appeal of Nokia N72. Priced around Rs16,000. With additional memory card, it will go upto Rs20,000.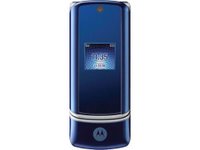 After tasting the success of Moto Razr, Motorola has now launched, Moto Krzr. It is a feature-packed high-end GSM Quad-band (850/900/1800/1900) cell phone. Stylish and slim phone has a distinctive metallic gloss front finish and features that match its innovative good looks and craftsmanship. Key phone features include 2.0 mega-pixel camera w/ 8X zoom, Bluetooth version 1.2 that supports A2DP and AVRC as well as basic Bluetooth profiles, MP3 player, video capture and playback, microSD / TransFlash memory card slot that supports up to 2GB capacity. Its is priced at Rs16,000.

Slide open the Nokia 6280 phone to unleash the multimedia and imaging power hidden beneath its sleek and modern cover. See how your friends and loved ones are doing with the Nokia 6280 phone. With two digital cameras and the high-resolution color display you can conduct face-to-face video calls on the go. Capture, show, and share pictures and video – all in landscape mode with a 262,144-color display, 2-megapixel camera, 8x digital zoom, and integrated flash. When you need to get files from one device to another, the Nokia 6280 phone gives you true versatility with Bluetooth technology, infrared, Pop-Port, USB, and GPRS/EDGE networks.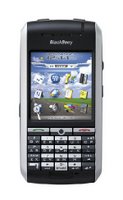 If you are looking for a corporate gift for your managers, then BlackBerry 7130g is the ultimate phone you can think of.
BlackBerry 7130g Wireless Handset – uncompromising phone, email and browsing performance in a small, lightweight, business phone design that elegantly combines the industry's most advanced hardware, software and network technologies.
With complete BlackBerry functionality, expanded memory, powerful Intel XScale processor and high resolution colour LCD screen, the BlackBerry 7130g delivers an unrivalled voice, messaging and data experience, plus advanced device features including speakerphone, Bluetooth connectivity, polyphonic ringtones, and tethered modem capability – turning laptops wireless without the need for a PC data card.
If you are looking to gift a Laptop, then check out the top 5 laptop reviews for this holiday season.