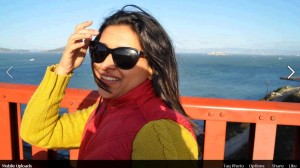 In the past Airtel, Aircel and Vodafone have chosen Apple Inc's iPhone one of them most expensive pieces of consumer durables in India and a Pathetic Business Strategy by these companies, I'd say. The real need for India is an affordable yet SmartPhone which is only possible by the Android Eco-System where Google leads the initiative and has commoditized the manufacturing of Smart-Phone as most of the features of Android are innovated and engineered by Google 🙂
Google Inc the creators of Android Mobile Platform have cut a deal with India's Second Largest [in Subscriber Numbers] Wireless Carrier Reliance Communications where every Android SmartPhone sold in India will come with a Reliance 3G Connection as well as Free 3G data of 1GB for 1 month from the date of activation. Google and RCom have signed the deal which will be valid for 24 Months and is valid across all the Android Device Manufacturers HTC, Samsung, Motorola, LG etc.
Does this Mean Customers are locked to Reliance 3G Network ?
Well, the Indian Government under Dr. Singh may have failed in Governance, but an institution called Competition Commission of India [CCI] is very much active and any move by Google and Reliance to lock the consumer to respective platforms would invite their attention and a possible lawsuit. Thus, Google's Android and Reliance 3G Connection are not locked to any particular network and the customer can choose his way at his will and wish 🙂
How Many Android Phones Google and Reliance 3G will Sell ?
According to estimates from JP Morgan and IDC, India will see a demand of 18 Mn SmartPhones in 2012 and the number will touch 29 Mn by 2014. Operators like Idea Cellular have already released their Idea Blade Series of Android Phones in India at affordable prices.
This is a Win-Win for Both Reliance and Google as Reliance has a Huge Capacity of Dark Fiber and wants it to be lit by customers data while Google will get Indians addicted to the Android to perform your tweeting, Facebook Updates, e-mails, local search, etc