Here is a short step-by-step guide to Screen Capture while you are Browsing on WAP or watching MMS clips on your Nokia Mobile Phone. You need to have this freeware installed – Also the instructions manual is here. [It is Adware and Spyware Free, we have tested it on Nokian N70 Music Edition]
Instructions for Installation:
Download the file to your PC and then transfer it to your Phone. Open the ".sis" file and go ahead with the installation. You will get warnings that the publisher is not certified, but that's OK. Warning is something similar to WHQL driver warnings on your windows, but this one is safe to install.
After Installation:
Change the keys to capture the snaps – I prefer the "Pen" and "#" key so that they can both be pressed at the same time easily.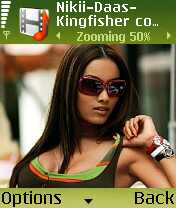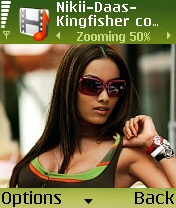 Change Image Type to JPEG – High Quality. See the difference yourself in the images. The one on your left is with JPEG – Low Quality. The one on to your right is with JPEG- High Quality. We recommend JPEG – High Quality even though the size is little more than twice the size of Low Quality.
You can also capture snaps of streaming video or WAP sites [Google Maps] you would be browsing using your Opera browser.
Questions and Comments are welcome – drop us a line – feedback @ broadbandindia.com