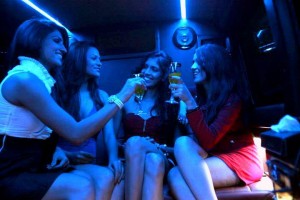 Apple's iPhone 4S and iPhone 5 are well-positioned to capture the most profitable pockets of the smartphone market in 2013.
iPhone is actually becoming the digital camera of choice for consumers in developed markets given its ease of use and ability to quickly get photos online. This usability helps warrant a premium for the product and creates stickiness with software that connects consumers with other Apple products. The iPhone 4S augmented Apple's position in the higher value smart phone arena, in our view, given significant enhancements to the camera, photo editing software and sharing capabilities.
A recent study on Flickr proves that consumers are using iPhone as a real point and shoot camera – and using it to get photos on the web. This type of behavior is quite valuable in our opinion, fostering user loyalty and higher value within the Apple ecosystem. The pace at which the iPhone 5 has surpassed the Galaxy S III phone from Samsung is quite impressive as well. The Apple iPhone 4S remains the most popular camera on Flickr.com with 4,072 average daily users as of 12/03/12.
Apple already has four of the five most popular cameraphones on Flickr, including now the iPhone 5, iPhone 4, iPhone 4S and the iPhone 3GS. This week, the iPhone 5 remains entrenched in the top 5 cameraphone list. Samsung Galaxy S II remains the fifth most popular cameraphone on Flickr, with its popularity stable. We note that the iPhone 5 has over 900 average daily users compared to the Samsung Galaxy SIII and SII, which have been available longer, and only have 400 and 500 respectively. The iPhone is clearly being used as a premium device when it comes to pictures.
The Following Chart Shows the use of CameraPhone Statistics on Flickr.Com



In fact, the iPhone 4S has passed the iPhone 4 to become the most popular camera on Flickr. We believe the iPhone 5 has an even better digital camera than the iPhone 4S – setting Apple up for more share gains as the device gains adoption in the months ahead.