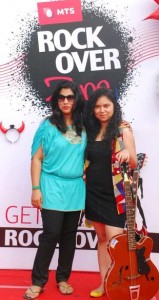 MTS Shyam Sistema Teleservices CEO Mr Vsevolod Rozanov addressed Analysts and here are the views of the Management.
Spectrum in 800MHz – MTS Sistema India is awaiting decision from curative petition filed in the Supreme Court which will decide if the SSTL license cancelled in 2G Spectrum Scam could be restored. The Managament believes that they are in a strong legal position and are optimistic on a positive outcome. Mgmt hopes the DOT will be supportive as it believes not only Sistema's investment but fortunes of c. 16 mn subs of SSTL are impacted.
Mgmt believes the focus going forward will be to improve scale in each circle – pan-India presence is not critical for overall company break-even. In case of any unfavorable outcome, the shareholders of SSTL will take the decision. Despite regulatory uncertainty, business largely continues to be intact. SSTL is not seeing any abnormal increase in churn.
SSTL has currently around 11K base-stations. It does not expect a material increase in its coverage going forward, but believes capacity needs may somewhat arise. Mgmt thinks the key for reaching EBITDA breakeven is achieving scale and not necessarily a higher RPM.
As mentioned in previous public forums, SSTL is open for potential M&A to improve its scale. However management believes M&A norms should change to see M&A activity pickup.
Data Business Since the GSM operators launched 3G, the data growth of SSTL and other CDMA operators has not been impacted. However its market share has declined. The key difference between data uptake on CDMA and GSM subs is CDMA subs are predominantly large screen (i.e. dongles) and GSM subs are smartphone users who continue to use more voice than data.