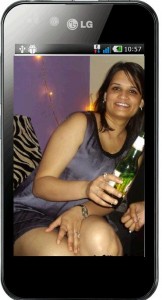 Korea's LG's smartphone business is making a come back and we believe that LGE is now in the process of joining "Group A" from "Group B" of SmartPhone Vendors.
LG LTE Phones
LGE is targeting a launch of 16 smartphone models in 2012F of which 8 are LTE models, suggesting that LGE is aiming more at the high-end market and is pursuing a margin-oriented strategy. Moreover, LGE has a leading position in LTE phones, with one of the largest number of patents.
LG targets to supply to more diversified operators. For example, according to the company, LGE has supplied the first LTE model to more than five operators across regions. As a result of this, LGE can reduce overhead cost per phone.
LG has improved its smartphone quality. LG is aiming first at LTE phones and then at 3G / WCDMA smartphones. However, we believe
LG will be able to meet its smartphone shipment target of atleast 30mn and we estimate LTE phone shipment will be over 6mn.
For Optimus LTE, LGE supplied to two Korean operators including SKT and LG U+. For Optimus LTE II, expect it to supply to all three Korean operators, and AT&T, Verizon and Sprint in the US. For LG's LTE phone, LG was awarded with the best customer satisfaction product in Japan.
Increased R&D Spend
LGE has improved the overall quality of its smartphones by assigning more R&D staff to the business. LG has dedicated 50% of its 8,000 R&D employees focused on smartphone development at end-2011, vs 20% of 6,800 R&D employees focused on smartphone development as of the beginning of 2011.
Globally, telecom operators check references before building relationships with manufacturers. Thus, operators would be unwilling to enter into a strategic promotion for a certain model (or order a large shipment) before getting "Positive Feedback" from users and greater confidence in the success of the model.