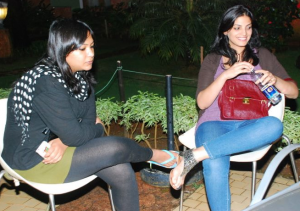 TRAI conducts independent ground survey and research on QoS of Mobile Service Providers. Here is the outcome of the latest Research across all the Telecom Circles in India.
Airtel:Bharti Airtel has been has been able to significantly arrest the issue of weak QoS scores, mainly on account of lower-than benchmark performance on the customer support quality matrix. Airtel managed to improve score from 2 (second worst) to score 5 (best). We would also like to highlight that Airtel's performance is below the benchmark in only 3 instances across 22 circles and 16 parameters. Airtel appears to have sorted out its back-end chastened by recurring market share losses to Idea and Vodafone.
Idea Falls to Worst Idea has now fallen to the worst position. The main parameter driving its scores down is below-benchmark performance in customer support quality in 12 circles, forming a part of 16 circles from metro, category 'A" and 'B' circles. Inability to operationally keep up with above-average subscriber additions over the last six months could have led to Idea's deterioration customer support quality.
Vodafone India Vodafone's QoS scores have shown improvement. It increased from score 3 in June 2011 to score 5 (best) in September and score 4 (second best) in December 2011. Over the period, Vodafone has improved its billing and customer support quality. Vodafone's quality of connection has been considerably weak in the Bihar service area.
Reliance Communications:RCom ranks above benchmarks in quality of connection and billing credibility. However, in the customer support parameter [because of very Poor ARPU / Month ], RCom had below-benchmark performance in 18 out of 22 circles in June 2011. Over the last two quarters, this has improved and now RCom has below-benchmark performance in 8 circles.
Aircel: The company has managed to improve from Worst to a notch above Second Worst. Aircel, which had poor scores in each of three parameters, has shown improvement in the billing and customer support parameters but still remains the weakest in terms of quality of connection.
You can use the Color Coded Matrix to Choose Your Mobile Operator in India based on TRAI QoS Ratings.