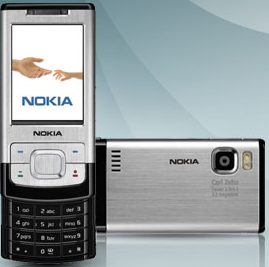 Just like how Microsoft went on upgrading its customers and developers by releasing new versions of Windows OS and DevTool Visual Studio, Nokia upgrades its customers in shorter cycles of time – 12 Months with newer handets and added features.
For those who missed on the Nokia N80 Series Phone, a Mid Range Phone, Nokia is introducing a slimmer slide phone which has the same look and feel.
The Nokia 6500 Slide Phone is a 3G Phone which will help you snap great outdoor moments on a 3.2 mega pixel camera with Carl Zeiss optics and 8x digital zoom. It will also let you capture in horizontal mode and zoom keys, allows you to use the phone like you would use a digital camera. You can connect directly to flickr! to upload pics and TV-Out to run a slide show.
Expected date of launch of Nokia 6500 in India is Q3-2007 and suggested retail price in India is Rs 20,000.