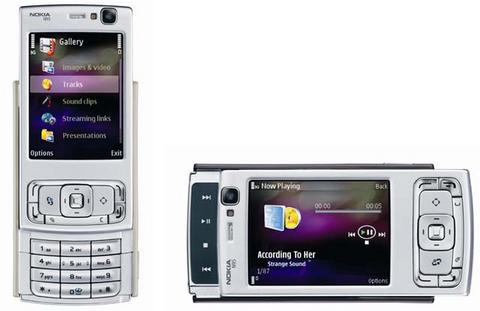 Nokia N95 is the future of connectivity. Talk, browse the Web at speeds as fast as your PC and enjoy the quickest download speeds with HSDPA. With GPS mapping, you can easily find your way around too. Your computer just went mobile is Nokia's punchline for the N95.
Some of the Key features of Nokia N95 are
5 mega pixel camera with Carl Zeiss optics
2.6″" wide display
Shoot DVD quality video at 30 frames / second
Built-in GPS mapping
Location based mobile search
Nokia Web browser with Minimap. Upload pictures directly to flickr and subscribe to RSS feeds
Stream music wirelessly to compatible headphones and home or car stereo
N95 has USB 2.0, WLAN and Bluetooth connectivity interface
The phone is expected to cost around Rs 45,000 in India.