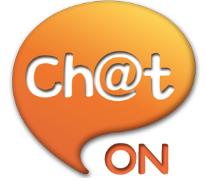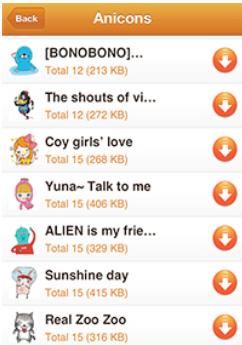 Samsung has not only become a mobile handset giant by selling the largest number of SmartPhones on Android platform, but it has also delivered a true cross platform mobile messenger – Samsung ChatOn. The ChatOn Smart Mobile Messenger is available for all Platforms [Android, Blackberry, iPhones, Windows Mobile, Samsung Bada] unlike Blackberry messenger which is tied only to Blackberry users. We'll see some of the most distinguishing and important features required for Social / Communication and Productivity offered by ChatOn.
Social / Communication
ChatOn relies on your 2G GPRS / 3G or Wi-Fi network for communication. With this you can go for a one-to-one text chat with your buddy, or Group Chat, Share Location[GPS Tags], send images, animations, voice memos, videos and even contacts. It offers a unique feature known as Interaction. The Interaction shows top 5 buddies based on how often you interact with them. [ChatOn keeps a count of text / multimedia messages you send & receive] It also offers a way to express your feelings using – Anicon an animated emoticon. Anicons are available from ChatON v1.7.7 or higher for Android phones and v1.7.0 or higher for Bada phones [See Sample Screenshot on your right]. And of-course it has a notification icon showing pending messages. Trunk features allows a ChatON Contents Sharing Box, where users can leave comments and share contents to other sites including Facebook.
Users can also create special, animated messages for their buddies with handwritten messages or text, photos, background images, and music. Just like on your Social Page, ChatOn lets your Buddies to post short messages on your profile page – Maybe while celebrating your Graduation or your birthday.
ChatOn for Productivity
Sometimes it is necessary not to be disturbed by some friends or buddies, when the Block Buddy feature comes in handy. Just goto the Buddy's profile and select Block. You can also unblock the same whenever you wish to. The latest versions of ChatOn enable users to send and receive Files such as – DOC, PDF, PPT, XLS etc to stay productive on the move. However, note that your mobile should have the associated document viewer[ For example Word DOC] to view the files received.
You can Download Samsung ChatOn for Android here. And for more details refer to the ChatOn Site.