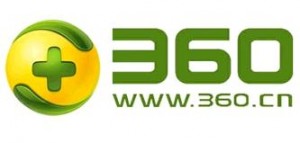 Google Quit China handing over the entire market to Baidu in 2010. However, their is no dearth of entrepreneurs in China and Qihoo 360 is trying to compete Baidu for the search Market share in China. One should note that Search business model establishes a monopolistic market wherein it is very difficult for small players and new entrants to steal market share from the leader. It would take years for Qihoo to gain scale and reach and Qihoo could hardly see significant ARPU leverage vs Baidu. Nonetheless, we'll evaluate how Qihoo 360 is doing against Baidu and its prospects.
Qihoo originally into navigational browser and portal entered the search market. Its browser and navigation web generates ~50% of Google China's total search queries and ~15% of Baidu's. However, Revenue from Google is just 10% of its overall Revenues and Baidu doesn't pay a penny to Qihoo. Google was the default engine of Qihoo's browser and navigation web before, 85% of users switched to other search engines, primarily Baidu, largely due to Google's unsatisfactory user experiences in China such as slow response to search queries, especially after Google moved its servers to Hong Kong in 2010. Qihoo replaced Google as default search engine and saw an outstanding 70% retention rate.
With 70% retention rate and 15% of traffic from Baidu, implies Qihoo will be able to cut into Baidu by ~10% of its search traffic. Qihoo could also gain market share from other players especially Google, as Qihoo generates ~50% of Google China's queries.
Qihoo had 1,166 employees in product development and 247 in sales and marketing, as compared to Baidu's 6,392 in R&D and 7,593 in S&M. On the advertisers' front, Qihoo had less than 1,000 advertisers while Baidu had 352k as of end 2Q12.
Qihoo's search has been rolled out for only two months, it would take time and effort for Qihoo to achieve satisfactory relevancy and user experience and, more importantly, it may take years to gain scale and reach on both users and advertisers.