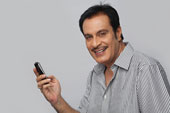 Rahul Khullar the new TRAI chairman to gave an update on the regulations and his thoughts on the Indian telecom sector. Mr. Khullar would likely revise recos on refarming compared with his predecessor (like partial refarming over complete refarming) and take an alternative view over sustainability of the business case.
Here are the Key Takeaways from the Meeting,
Interconnect rates will be revised: TRAI is keen on revising the IC rates. Of the 3 IC rates – cable landing charges; port charges and termination charges, the key priority of the regulator is to reduce the IC rate at the cable landing stations as these charges are monopolistic.
Spectrum refarming on the plate: While TRAI is very keen on undertaking refarming, the chairman mentioned that only partial rearming could be practically implemented (and not full-scale refarming). The chairman will consider the 900 MHz held by BSNL/MTNL and the business case of LTE on this band before making any further guidelines. The guidelines are expected to come within 6 months.
M&A norms: While the chairman sees possibility of M&A activity picking up in coming years which may potentially lead to shakeouts, he thinks relaxing M&A norms is not easy. This is because spectrum is an asset owned by the government but is given to operators for a certain period and it would be tricky if operator sells the spectrum (which it does not own) to another party.
TRAI and Government want to take some some tough but right decisions for the industry, which alienates a section of industry who then go to the court leading to delay in decision making. A key industry problem which is noticeable is that operators are aggressive in competing with each other on and off the ground.