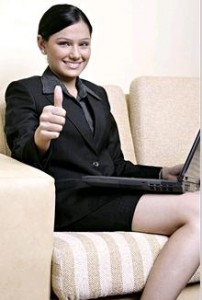 In order to sail the tide of Tough Economy and offer incentives to consumers, Paypal started the BillMeLater Service. So what exactly is BillMeLater – BML? It is PayPal's instant online credit offering. It allows qualifying U.S buyers to obtain a revolving line of online credit from a third-party chartered financial institution – currently WebBank. Since BML is neither a chartered financial institution nor is it licensed to make loans in any state, it relies on WebBank (a licensed lender) to issue BML credit products and extend credit to customers.
Acceptance of BillMeLater
BML is accepted at over 1,000 online merchants and travel partners, including Walmart.com, Zappos.com, American Airlines, and Toysrus.com
As a Customer How do I use it ?
If an online merchant accepts BML, customers have the option to select BML as a form of payment at checkout. The customer will then be prompted to provide their birthday and last four digits of their SSN, after-which BML (through WebBank) will extend credit at the point of sale. The customer will then receive an email from BML confirming the purchase, and in 10-14 days, a bill confirming the balance and payment due date.
The current APR charged to customers is 19.99%, and eBay begins charging interest 25 days after the payment due date. The user stands to benefit if his Credit Card APRs are higher than 20%. The user balance can only be paid off via check, online direct payment via a checking or savings account, or money order. Therefore, a PayPal account can only be used to pay off the BML balance if it is funded using one of those methods.
How does it Function in the Backend ?
When a US consumer makes a purchase using BML, WebBank extends credit to the consumer, funds the extension of credit at the point of sale and remits funds to the merchant. PayPal then subsequently purchases the credit receivables from WebBank and, as a result, bears the risk of loss and default. PayPal is also responsible for all servicing functions related to the account.
eBay funds the purchase of these BML receivables. As of September 1, 2010, eBay has begun purchasing the BML receivables using its cash located outside of the United States. Thus eBay is effectively using its offshore cash balances without having to repatriate them and pay taxes.
Bill Me Later incurs allocated costs related to technology, marketing, overhead and pays a fee to WebBank. BML earns revenue from merchant fees, which is estimated to be a 1.75% average discount rate. eBay is indirectly earning something on Part of its Cash Balance across the Globe using the BillMeLater service through PayPal. Truly innovative way to deploy cash in your own Startup and grow your core business.