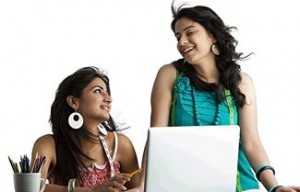 The Journey of LetsBuy began with "word of mouth" recommendations and search-engine-based advertisements. On the day they launched, they had about 10-15 orders worth Rs40,000.
How did they Ward off Competition ? Dilution of brand is a risk that many e-commerce websites face. Indiatimes, Ebay, etc., are marketplaces and feature a lot of 'grey' products. Good brands do not want to sell their products on such a platform. Secondly, none of the traditional distributors have the expertise to manage a nationwide e-commerce platform. Thus, when Letsbuy approached Samsung, they were interested.
Price Winning Strategy Since they are an online business, and overhead costs, such as store representatives and real estate costs, are not incurred. Further, they have negligible inventory and ordering is usually back-to-back. That helps reduce costs which is passed on to the customer. In addition, sales volumes are more than many other retail stores. They are able to get a better price from manufacturers.
Margins & Market Size – Gross margins for a general electronics vendor can be 12–15%. Margins on mobile phones are less. Appliances, accessories and peripherals have high gross margins of 25-40%. The market size for electronics and appliances in India at US$30bn–35bn in 2010. This is highly fragmented. Estimates suggest that even if one manage to secure 5% market share, they would be the largest electronics retail company in India.
Payment Methods for Consumer They started with Credit / Debit Cards / NetBanking Payments but did not launch cash on delivery until we became confident about our back-end technology and working capital. It is risky to offer cash on delivery with electronics, as the costs are high in case the customer opens the box. Warranty will be void in most cases and the cost of transportation is high. They have managed to keep the return-rate at 5%. For COD, we do an SMS verification. This process has helped us reduce the return rate by 25–30%.
Logistics 10,000sq ft of warehouse space in Delhi. They have partnered with the leading third-party logistics provider, Robinson, which had earlier managed pan-India for Nokia. Sourcing centers on lease in Mumbai and Bengaluru as well. The warehouse in Delhi is close to the warehouses of Bluedart and Aramex. That makes fulfillment faster.
So all these factors collectively have helped the company stay afloat and grow rapidly.