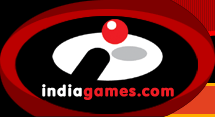 UTV Software Communications Ltd has acquired controlling stake in IndiaGames for a consideration of $15 Million [Rs 68 crores]. UTV has also bought 70% stake in UK based console gaming company, Ignition Entertainment for a consideration of $13.3 Million [Rs 60 crores].
UTV is an integrated communications and software company founded by Ronnie Screwalla. Its main focus is on content creation. IndiaGames has is the preferred broadband gaming partner for BSNL Broadband and Airtel Broadband, while Reliance has launched its own broadband gaming portal Zapak.
IndiaGames founders have done the best thing by selling stake in IndiaGames.com as it will be hard for them to compete with Zapak, backed by Anil Ambani group. However, IndiaGames is also into Mobile gaming where Zapak has no plans to venture yet as they are concentrating on building Zapak gaming cafes / centers.