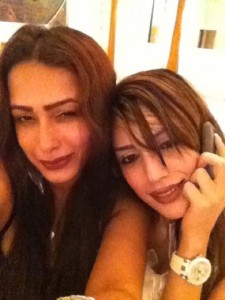 Based on interactions with DoT and TRAI officials we believe the draft NTP 2011 is likely to be out soon and post inviting and incorporating public suggestions the final policy is likely to be announced by the year end.
What will the new policy offer?
Spectrum availability and allotment: Roadmap in the new policy on spectrum availability and allotment.
Spectrum leasing to other operators: This will lead to optimal use of allotted spectrum, higher revenue for government and higher return on capital employed for operators. MVNOs may be permitted.
Any Spectrum Band for any Service – This will allow operators to offer voice and data services on any band of spectrum as long as the ecosystem is developed. Hence, operators who have won 2.3 GHz of spectrum [BWA / LTE Spectrum] under the UAS licence will be able to offer voice services if handsets are available. This, along with spectrum leasing, would help keep spectrum prices during auctions rational.
Refarming of Spectrum – We believe the government is likely to refarm spectrum in the 900MHz band and may conduct an auction of the spectrum which is allotted to incumbents when the licence comes up for renewal. We understand that the government wants to create a level playing field and hence aims to provide an opportunity to all operators to bid for spectrum in all bands.
Fixing a uniform licence fee of 8.5% of AGR – While TRAI proposed reduction in license fee to 6% of AGR in a phased manner uniformly across circles, the policy will fix the rate at 8.5%.
Where there is No Clarity ?
Excess Spectrum Charge – DoT is keen on levying a one-time charge on excess spectrum. But, it is still unclear whether it considers excess spectrum over and above 4.4MHz or 6.2MHz
M&A Guidelines:TRAI has prescribed a combined market share cap of 30% (of total subscriber base and/or AGR) which will prevent any consolidation among the top 3 operators, DoT is confident that there will be consolidation in the sector.
Stay tuned, we will publish the NTP Draft as soon as it is available to us.