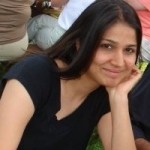 We first Analyzed the Mobile Call Tariff hike in India after talking to various operators and their strategies. During this interim period we closely monitored the actions of Bharti Airtel, Vodafone and Idea Cellular. What we infer now is there is still scope for small upside from increases in call rates on Special Tariff Vouchers – STVs, in our view.
Revenue Per Minute Analysis
Based on our discussions with the industry, we believe that large incumbents should be carrying 60-70% of calls on base tariffs. Using this information, the net increase in RPM for incumbent operators should be about 5.5%, from headline tariff increases alone. Assuming no change in usage and given current margin levels, every 1% RPM increase should lead to 65 bp and 75bp margin increases for Airtel and Idea.
Further, we note that cost control by the industry over the last few months (reduction in channel margins, reduced gross adds, etc.,) should lead to much higher margin upside than implied by only tariff increase.
We believe that the overhang of Spectrum Policy on Telecom Players have made it mandatory to increase tariffs and squeeze the last paise from consumer and go on a rapid cost cutting exercise. [Just wondering what is happening at Reliance Communications, any update ?]