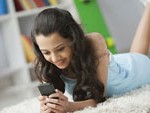 Bharti Airtel hiked its Tariffs upwards in key circles thus ending the Telecom Tariff War that started 18 months ago.  Indian telecom operators are going beyond mere subscriber acquisition and are now focusing on profitable subscribers, with revenue margin per subscriber being a key KPI. Our Analysts spoke to Incumbent GSM operators and they said their focused to improve customer service as they target high ARPU and corporate clients.
What is the Strategy of Wireless Operators behind this Bold Move ?
Operators are testing the waters by introducing tariff hikes in certain circles in a bid to detect subscriber share shifts and changes in usage patterns. ARPUs shouldn't be affected much as the market is largely dominated by
prepaid users who recharge based on monthly budgets. Also, tariff hikes could lead to slightly lower MOUs and potentially help unclog networks, thereby improving quality of service.
Their is definitely scope for increasing the price by 10% but more than that could be a disastrous move with Mobile number portability in vogue. Vodafone and Idea Cellular were quick to raise their tariffs, albeit without any announcements so that consumers quietly get adopted to the new tariffs 🙂
Going forward, rising data contribution [3G Services] should drive growth for the India telecom sector and will be the revenue driver in the next 24 months.