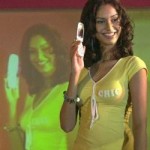 TRAI yesterday submitted wide-ranging recommendations to the government (DoT) on licensing, 2G spectrum allocation/pricing, M&A etc. We discuss they key recommendations,
TRAI recommendations on licensing related issues
Tower companies and Internet service providers brought under licence fees – Negative – Negative for Indus Tower joint venture, Bharti Infratel, and other tower companies. Charging of Internet service providers negative for RCOM.
Gradual decline in licence fee; uniform license fee to be charged –  Positive for the sector overall. Moreover, additional benefits up
to 2% discount on license fees if the operators covers 100% of towns. Positive for Bharti, Idea, Vodafone, and Idea and to some extent RCOM. Negative for new entrants.
900-800MHz band to be vacated on licensing renewal – Significantly negative for Bharti, Vodafone, and Idea. Marginally negative for RCOM.
TRAI recommendations on Mergers & Acquisitions in Indian Telecom
Subscriber market share and revenue market share of the merged entity cannot exceed 30% – Prevents large players from combining.
Spectrum cap up to 14.4Mhz in case of GSM and 10 MHz in case of CDMA
Resultant entity to face one-time spectrum charges and spectrum transfer charges – Discourages consolidation. Negative for new entrants that wanted to use valuation technique; they might find no buyers.
TRAI recommendations on wireless spectrum assignment and pricing
TRAI has suggested contracted spectrum only up to 6.2Mhz in case of GSM. Anything above this would be subject to one-time pricing. TRAI has allowed up to 8 MHz of spectrum in non metros and 10 MHz in metros. Negative for GSM incumbents
Spectrum assigned beyond contracted amount of 6.2/5 MHz (GSM, CDMA) will be paid for at the current price, subscribers linked criteria to be done away with – Negative for new players that would have benefited if the subscriber-linked criteria continued
Government wants 5-6 3G operators in each  circle, implying more slots would be auctioned in the future – Negative for operators that are bidding aggressively for 3G at present
Future spectrum in 900 MHz band will be valued at 1.5 times that of spectrum in 1800 MHz band.  Spectrum allocations beyond committed levels to be charged at 1.3 times the current price.
Well we believe the DoT is unlikely to accept the recommendations in entirety and hectic lobbying will happen at the office of controversial minister Spectrum Raja and PMO.