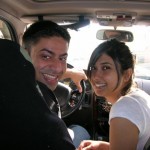 Uninor – the JV between Unitech and Telnor reported an operating loss increase of 19% sequentially to USD220m. Despite rising operating loss (cumulative operating loss at cUSD570m), the company maintained its capex guidance.
Revenue for the quarter increased sequentially by 84% to USD16m, but not enough for the company to gain some scale (revenue market share less than 0.4%). Rising operating losses for Telenor suggests a tough operating environment, but marginal improvements in wireless KPIs do provide some hope.
Subscribers – Active subscribers of Uninor improved from 48% to 63% and this, combined, with usage improvement, suggests some better traction (MOU up 40% q-o-q). Uninor emphasized its dynamic pricing plan [Badalta Discount] and suggested that c60% of existing subscribers are part of this pricing plan. We note that Uninor appears to have an edge over the incumbents and other new players in terms of the technical capability to offer location-based pricing discounts. Our channel checks suggest that incumbents are not equipped to compete with Uninor in terms of matching this capability.
Network Expansion is Slower – The company rolled out an additional 3,500 cell sites during the quarter (total cell sites at 21,500) as it expanded coverage to five new circles. However, the rollout was slower than in the previous quarter, when the company had deployed c4,700 additional cell sites. The slower rate, in our view, is due to a mix of a cautious approach by management and delays on account of additional clearances mandated by the Indian regulator for telecom equipment.