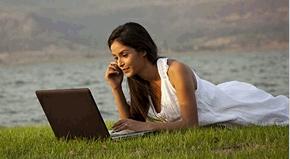 Much has been debated about the 900MHz and 800 MHz Telecom Spectrum refarming in India after the 2G Scam. TRAI in its recommendations has backed the Spectrum Refarming while Incumbent Operators have opposed the same stating services will be affected and long list of statements to support their claim. Let us look into the Data and Facts and see what the Truth about 900MHz Spectrum is.
One of the rationales for re-farming has been suggested as concentration of 900MHz spectrum among few players (impacting the level playing field); this issue needs a holistic view. Our analysis suggests that most of the GSM (pure or dual tech) players have some amount of low MHz spectrum, 900MHz or 800MHz spectrum or both. See allocation here and Government is Quiet on BSNL which has the Largest chunk.
Another rationale for re-farming seems to be promoting 3G, as per our analysis voice revenues account for 91% of present revenues, cUSD26bn opportunity today when the VLR penetration is at 56%. With rural tele-density still at 37%, incremental voice opportunity still looks meaningful in the near to medium term. We do not agree with TRAI that using 900MHz for voice is an uneconomical use of spectrum.
Alternate Spectrum Band Availability ? The technical challenges around re-farming CDMA (insufficient spectrum in 1900MHz and potential interference issues with spectrum in 2100MHz), refarming 900MHz with no firm plan to re-farm 800MHz might actually disrupt the present level playing field. DoT doesn't have atleast 1.5 times the Spectrum required in 1800MHz to accommodate players vacating 900MHz.
Growth of Telecom Services in Last 3 Years in Airtel's 900 MHz Spectrum Areas A peek into Data of RMS
movements in 900/1800MHz circles over the past 12 quarters suggests that Airtel's 900 circles where Vodafone and Idea have 1800MHz, the latter two have outpaced Airtel in Revenue Market Share.
The aggregate revenue in Airtel's 900MHz circles has growing faster than the industry in this period. Airtel's CQGR in its 900 circles was 1.7% whereas Idea's was 3.5% and Vodafone also outpaced Airtel. Well, base effect, 2G Tariff War, Airtel investing in Africa etc have some contribution to Airtel's RMS loss as well. However, one should note that, it is actually the dynamics of the market that always decides Business CAPEX and thus data points prove that 1800MHz or 900MHz spectrum, where their is Opportunity their is Connectivity 🙂
So What do we Conclude ?
The DoT and Telecom Ministry are of the view that refarming can be done when it is due for renewal. In our view it is prudent to let operators operate on existing Spectrum for the remaining period of the license and refarming could be undertaken during license renewal, by then spare 1800 MHz spectrum could also be made available. However, in all likelihood existing 900MHz operators will bid in the auction and try to retain the same.
TRAI has flip flopped in its view on Spectrum – In 2003 it said there is no difference between 900 and 1800MHz, recently the view seems that 900MHz is more efficient than 1800. Thus leading to hectic lobbying is on the Spectrum Reserve Price that will set the trend for all future auctions.
What are your thoughts / views ?