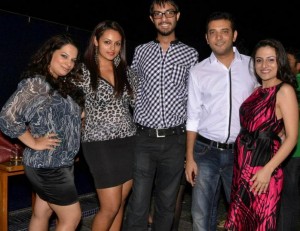 Everybody wants do their own Phone leaving the Mobile hardware companies in lurch. This is nothing new and the strategy is based on something known as the Shaver & Razor business model. First the Printer manufacturers adopted this model, sold Printers at meager margins and made most profits selling cartridges, accessories and services. In early 2000, Gaming Console manufacturers adopted similar model and made most profits from Games [Software] and Subscriptions [Online Playing]. By now you have guessed why Internet Companies are jumping onto the Self Branded SmartPhone business.
Google with its Android Mobile OS was the first to enter the fray, infact it even commoditized the entire Mobile Handset business.
Amazon launched its first tablet product – the Kindle Fire [Android Device] – with a retail price at a street-low USD199.99, though the hardware cost may have reached USD 225. However, taking an upfront hit to ensure a profit down the line is not a special case. Amazon owns a complete ecosystem – online books, movies, music, games, services, and apps and it is companies like Amazon that can adopt such a strategy in which they subsidize the hardware and get the return on services and content. We think Amazon's Kindle Fire strategy is a good reference / reason why Internet companies are eager to launch mobile devices.
Google is activating close to 800,000 Android Devices [SmartPhones, Tablets, Kindles, etc] everyday. What is in it for Google ? It is the undisputed leader in Mobile Advertising as well as Search Market.
Taking a leaf out of Google, Baidu in China has thrown its hat into the ring and is manufacturing its own smartphone. Baidu, which dominates China's search market, and which leads Google, already has its Internet search bar pre-installed on many Android phones sold in China. The Baidu Yi platform, however, is meant to connect users to more company services, and includes 100GB of cloud storage to save files, photos, and music free of charge over Baidu's servers.
Alibaba is a Chinese e-commerce giant that launched its own mobile OS system, the Aliyun OS, in July 2011. The Aliyun OS comes with 20 cloud apps that access Alibaba's services. At the same time, Alibaba partnered with Tianyu to build the first smartphone using the Aliyun OS, the W700.
Similarly, Facebook will have no option but to enter the SmartPhone market. We'd have been more excited had they stepped into the Search Market as it is easier to churn out more bucks with its 900 Mn user base whose tastes and likes are well known to the company with so much personal information voluntarily provided by the user themselves.