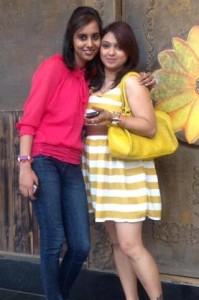 With inputs from Online channel marketing technology and services for ~200 enterprise sellers, the 2012 holiday season comprising of Thanksgiving (TG), Black Friday (BF), and Cyber Monday (CM) reported growth of 30% y/y, 20% y/y, and 23% y/y. One thing you need to pay close attention to is the share of Mobile Traffic inching up from 6% to 16% on a y/y basis.
Of all the e-retailers, Amazon and Google Platforms are of our particular interest for spotting e-commerce trends. Data suggests that Google's General Merchandising Volume was up around 60% y/y over the holiday weekend mainly due the the timely launch and seamless availability of Product Listing Ads – PLA [earlier used to be Google Shopping]. Noticeable trends with PLA are – customers are allocating up to 30% of Google budget to PLA, PLA clicks have higher conversion rates and average order values, PLA spending coming from less efficient channels including AdWords (mature channel). Data suggests PLAs are a successful new ad format driving real ad spend even at the cost of cannibalizing AdWords clicks and spend.
Amazon used to be a Big Buyer of Google's AdWords and for the last Holiday season was dependent on Google Shopping. However, this season Amazon was not participating in PLA Listings (except for Kindle). With this background, Amazon still managed to pull a healthy growth of 35% y/y from Same Sellers General Merchandising Volume. It is increasingly difficult for established brands / retailers to ignore Amazon channel so brands / retailers experimenting with private label and Amazon specific SKUs. Amazon's Patented dynamic pricing was more prevalent as retailers fought for the buy box.
Both Amazon & Google, build truly high quality scalable Web Services and Platform to engage thousands of e-retailers and millions of consumers having an unmatched shopping experience either on PC / Laptop or Mobile / tablet devices with their own payment platforms integrated to help consumer check out with ease and save on time.