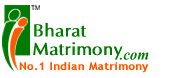 It's just not ICICIDirect or 5paisa.com's online stock trading thats booming, other Indian Dot Coms – BharatMatrimony, Shaadi, Naukri, eBay India and others are busy counting cash.
Business Standard reports that, Bharat matrimony is growing at the rate of 100% YoY. Murugavel Janakiraman, CEO, BharatMatrimony said
We will be a Rs 100-crore company this financial year (FY). Our marketing plan has a capital outlay of Rs 40 crore. Of this, Rs 25 crore is for the offline marketing campaign, which includes television and print massmedia campaigns and setting up of 100 Bharat Matrimony Centres by March 2007, while Rs 15 crore will be for online promotions.
The young and web savvy workforce with disposable income fuelled the initial growth of ecommerce. Indian Banks have helped too, by issuing more credit cards than ever to let people spend online.
With continued penetration of Internet in India, we can expect the Indian web market to grow exponentially over the next few years.