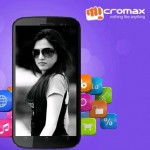 As 2012 winds down, we see many indications that the era of Feature Phones dominated by Nokia and Symbian Platform is coming to an end and the "Land Grab" for SmartPhone is beginning. In the early days of 3G in India, Mobile carriers have focused at capturing high-ARPU smartphone customers and driving smartphone take-up and data spending.
We can classify the SmartPhone penetration into 3 phases – LandGrab, Middle Game and then the End Game. The LandGrab pahse will Last until 50% of the Subscribers have SmartPhone and would have subscribed to Mobile Internet Data Services. [2G GPRS /EDGE or 3G] We'll also see that handsets maybe Subsidized with minimum spend requirement and data usage caps.
Data from Online Retail and Group Shopping major Snapdeal suggests Indians increasing affinity towards SmartPhones across the Spectrum of Buyers from Tier-I to Tier-III cities and Towns. Also their is no other competing platform to Android in the extremely price sensitive Indian Market. Nokia in partnership with Microsoft is bleeding with the wounds of a double edge sword cut – at one end it marked the end of Symbian and bet on the Wrong Platform of Windows Phone.
Indian Wireless Sector is dominated by pre-paid customers as high as 94%. Thus, Indian Mobile Operators do not have a business case for pushing Mobile Handsets with the Subsidy / ARPU trade-off, to the benefit of both the carrier (avoiding high subsidies for moderate spenders) and the customer. Aircel with an exception is the only operator that has been trying with limited success to introduce obsolete iPhone 3G models in the market.
Data Traffic – Overall Data traffic [GPRS / EDGE / 3G] growth remains high in absolute terms. Device availability should in theory become broader, and a less important differentiator. In practice, it remains constrained by handset compatibility in the near term. The over Hyped 4G / LTE coverage will be a key differentiator between carriers but Device eco-system has to emerge for LTE to meaningfully take-off and may not happen in the next 12 months.