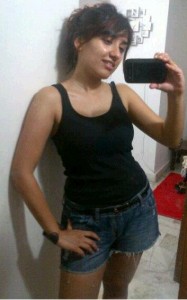 The Fall of 2012 will see a deluge of devices and one that is of our particular interest is the Windows 8 Mobile / SmartPhone fully interoperable with Windows 8 Operating System family.
We'd like to have a look at the Windows 8 Mobile Platform – The Core, Hardware, interoperability with Enterprise software and what it can offer to Developers.
Windows 8 Core Platform
Windows Phone 8 and Windows 8 will share the same 'Windows Core', which covers the kernel as well as other services, including drivers, security, networking, graphics and media, as well as the developer platform. The shared Windows 'core' allows for cross-platform compatibility of applications between the phone, tablet, and notebook. We view this as a strategically positive in terms of broadening the ecosystem and creating a halo effect across the 'metro' UI.
Windows Phone will now allow users to change the size of tiles, increasing the degree that a user can customize the start-screen.
Windows 8 Hardware
Windows Phone platform shift from CE to Windows NT allows for more diverse, powerful, multi-core hardware theoretically it can support upto 64 cores. Microsoft is working with Nokia, Huawei, Samsung and HTC to develop Windows 8 phones, based on Qualcomm chips. It will support three screen resolutions (including higher resolutions), NFC, and external memory (SD cards).
The bad news is that Windows Phone 8 will not run on the generation of WP hardware that is currently on the market. Current generation hardware (including the Lumia 900) will get an update, WP 7.8, which will fix existing issues and provide the new customizable start screen.
Windows 8 App Developers
Windows Phone 8 will have 100,000 Apps from day one, although they won't be tuned for the higher screen resolutions that Microsoft will be introducing. Microsoft also announced that several Zynga games will be coming to the store later this year. Microsoft announced that it will be supporting native code (C / C++) and DirectX, which will address some of the frustrations from the developer community in porting Apps from iOS over to WP and making more powerful games on the platform. Skype and VOIP will be integrated into Windows Phone 8. Nokia maps is the default mapping app on these phones.
Windows 8 NFC
Microsoft announced Wallet Hub, platform for mobile transactions. The Wallet Hub is basically a cross between Android's Google Wallet and iOS' Passbook application. The platform feature allows users to store credit cards, banking details, reward cards, among other items.
Windows Phone 8 for Enterprise
It will be equipped with several features in terms of security, app deployment and device management, which should position the Windows Phone platform well against RIM in the enterprise. Windows Phone 8 will support encryption, secure-boot, and the ability for IT to manage Windows Phone 8 devices with the same device management tools they use for Windows PCs.
Finally, don't be surprised if Microsoft were to decide to bring their own handset to market next year given that Microsoft has decided to bring to market their own Windows 8 Surface tablet products