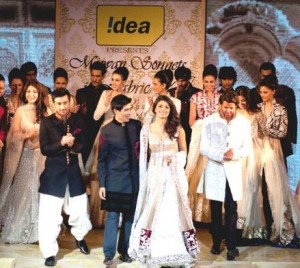 As you may have observed, we normally do not write about Voice / Data Plans here unless it is disruptive and needs a special mention to readers to enlighten the trends within the Indian Telecom Industry.
Pure Wireless Telecom Operator Idea Cellular has a dedicated Analytics team which runs various kinds of queries, analyzes result sets and develops models on customers usage pattern and traffic and recommends Calling and Data Plans which are a win-win for both the Company and the Consumer. As a result of the same Idea Cellular just a while ago launched two high end Virtually Unlimited Voice Calling Plan along with 3G benefits – Idea 1299 and Idea 1599 Post-Paid plans for around 5% of its High End customer base. Post-paid users Average Monthly spend on wireless carriers is usually 2.5x to 3x the National Average.
Details of Idea 1299 Post Paid Plan
Cost Rs 1299 / Month + taxes
Local / STD Calling – 4000 Minutes FREE
Roaming Voice Benefits – 1000 Minutes FREE
SMS – 450 Local / STD per Month
Data Usage – 5 GB of 3G data FREE. Yes 5GB of 3G data, when looked into individually for subscription will cost the user atleast Rs 750 to Rs 800
Details of Idea 1599 Post Paid Plan
Cost Rs 1599 / Month + taxes
Local / STD Calling / Roaming – 10,000 Minutes FREE
SMS – 1000 Local / STD per Month
Data Usage – 8 GB of 3G data FREE. Yes 8 GB of 3G data, if separately subscribed would cost the user atleast Rs 1,200
Reference – Idea Cellular Current 3G Data Rates
Why would One subscribe to Idea 1299 / Idea 1599 Kind of Plan?
If you consider 4,000 FREE Minutes at even Rs 0.30 / Minute, you will be billed Rs 1,200
Add 1000 Roaming Minutes at Rs 0.50 which will raise your bill by Rs 500
Add 3G data Cost of 5GB data which will pinch your pocket by another Rs 750
So what essentially costs you Rs 2,450 on a conservative basis is offered at just Rs 1,299. Isn't it a Steal ?
Finally, to conclude, we are getting a sense that Idea is confident of sailing through the 1800MHz Spectrum Auctions scheduled on Nov-12th, 2012 to achieve PAN India Coverage and thus the introduction of these two bold plans for post-paid users.